This post may contain affiliate links which means we may get a commission if you make a purchase at no additional cost to you. As an Amazon Associate we earn from qualifying purchases. Please read our disclosure for details.
"Each product we feature has been independently selected and reviewed by our editorial team. If you make a purchase using the links included, we may earn a commission."
In this tour guide, we will be opening you up to some of the best countries to visit in Africa. Those looking for the promise of an adventure and the best mother nature has to offer can expect the trip of a lifetime in Africa. From the Blue Nile and Victoria Falls to the ancient ruins and impressive UNESCO heritage, these African countries will leave you culturally-inspired on your first trip. But before you talk yourself out of visiting this magnificent continent, keep reading to discover the 15 best countries to travel in Africa that should be on your bucket list in 2020.
There is something for everyone in every African destination. While some getaways may be suited for those looking for the ultimate rest and relaxation and life as a local, other African destinations guarantee a non-stop adrenaline rush for the adventure seekers.
Whatever your reason might be, traveling to Africa guarantees an experience like no other. Are you still unsure of the best places to visit in Africa? Here are the top 15 best African vacations we recommend for your next trip.
Top 3 Best African Countries to Visit
South Africa
South Africa is perhaps the most extraordinary African destination because some parts of it look like just another place in the US or Europe. Yet, the country has everything you would expect from a typical African country and more.
Nature is unparalleled thanks to iconic natural wonders like Table Mountain, while the wildlife in Kruger National Park is considered one of the richest in the continent. Its major cities like Cape Town and Johannesburg are the most cosmopolitan in Africa, while the towns can come across as unbelievably rural. Overall, the country is a bucket-list destination for so many reasons.
Egypt
As the meeting point of Africa, the Mediterranean, and the Middle East, Egypt's significance in the history of mankind is undeniable. Many prehistoric kingdoms once occupied the area, so it is possible to find their traces all around the country. The UNESCO world heritage site of the iconic pyramids is just one example.
Besides the unique historic background, Egypt is one of the top diving destinations in Africa due to its coastline along the Red Sea. You do not have to worry about applying for your visa in advance since Egypt has a visa on arrival for visitors.
Ethiopia
While many African destinations are becoming brimming with tourists, Ethiopia remains unspoiled even today. Its landscape has elements of both tranquility and adventure.
Erta Ale is an active volcano, which is one of the few left in the world. Witnessing the boiling lava spurt out of its crater is an experience you can never forget. Besides Erta Ale, the country offers a journey in history through monolithic churches, ancient obelisks, and Lake Tana that sources the Blue Nile.
Once you visit Ethiopia, you will see why it is one of the best African countries for your vacation.
Related Content
The Best Tourist Attractions in Africa
The 12 Safest Places to Visit in Africa
Interesting Kalahari Desert Facts and Best Tourist Attractions
The Best Country in Africa: Claimed 4-10 Spot
Tanzania
Tanzania always takes the top spot in many tourism-related lists. Its beach destinations like Zanzibar and Pemba are among the best beach and diving spots in the world. Serengeti National Park is often considered the best safari destination in Africa since it witnesses a mass wildebeest migration from surrounding parks.
While Tanzania's landscape is unparalleled, some of the rewarding views can only be reached after long climbs. For instance, Mount Kilimanjaro has the highest peak in Africa at nearly 6000 meters, so climbing its summit can take months of preparation and planning, but it will be well worth it.
Madagascar
Madagascar is one of the most peaceful countries in Africa. Surrounded by the coral reefs of the Indian Ocean, it is a prime diving destination full of world-class diving facilities and luxurious resorts. Once you leave the touristy areas, you will come across quaint fishing towns, baobab trees lined up for kilometers, and national parks abundant in lemurs.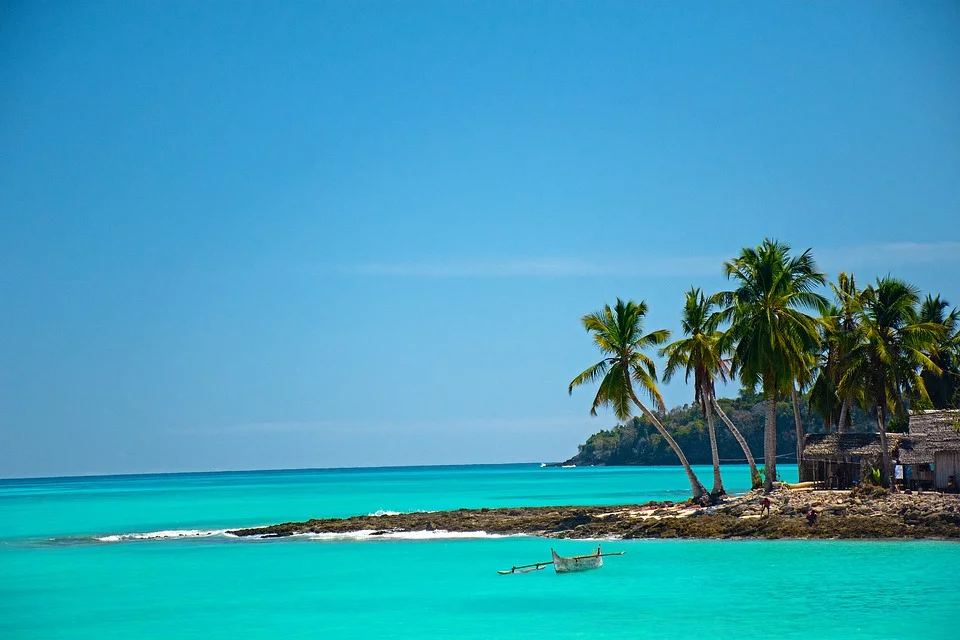 US and UK passport holders need a visa to visit Madagascar. Get your visa hassle-free from iVisa.
Malawi
Although Malawi is a landlocked country, it is one of the most popular diving and beach destinations in Africa. The country owes it to the grand Lake Malawi that comprises diverse fresh-water marine life. Various beach towns around the lake offer activities like watersports, diving, fishing, and hiking.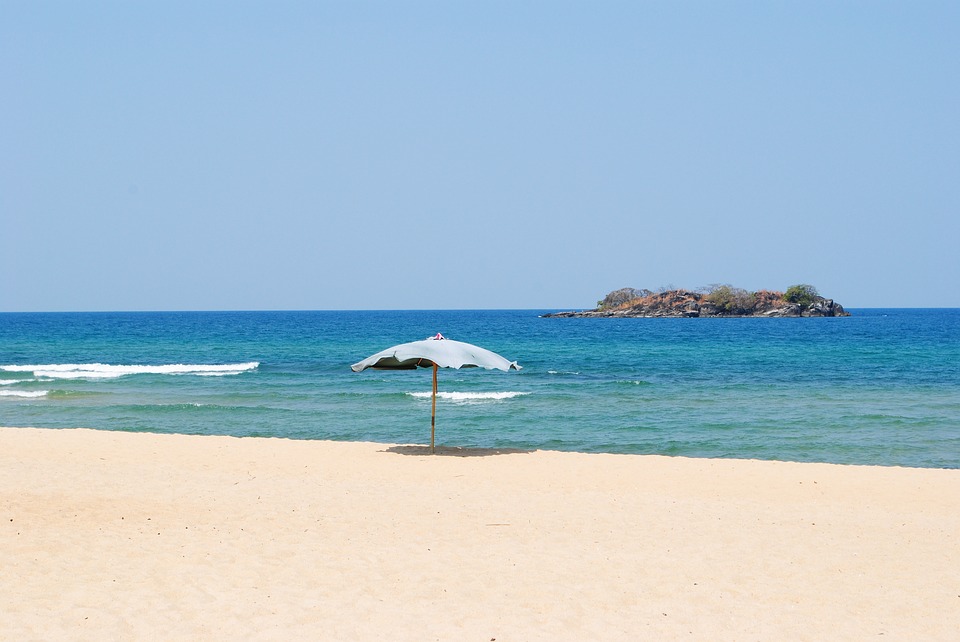 The lake is also a great water source for wildlife, particularly leopards and antelopes. In addition, the country is known to have the friendliest people in the world, which will make your trip even more enjoyable.
Uganda
Mountain gorillas have become endangered over the past few decades; luckily, Uganda's nature still provides them with the ideal habitat of the tropical forest. Owing to the source of the River Nile Uganda has a large amount of water, which is vital for the gorillas along with various other mammals and birds. 
The country also offers a broad range of activities like traditional art festivals, volcano hikes, kayaking, and rafting.
Related Content
African Christmas Traditions: How Do People Celebrate Christmas in Africa?
10 Best African Photo Safaris You Must Experience
Your Ultimate Packing List For Any Travel Destination
Botswana
Botswana has a long-established reputation for having the most stable economy in Africa, which consequently makes it one of the safest in the continent. It is also a prime safari destination with a large area of land dedicated to wildlife.
The semi-arid Kalahari region and Makgadikgadi Pans are occupied by various antelopes and predators that have long adapted to dry climate. In contrast, the north of the country has a more subtropical climate with an abundance of water sources in Chobe National Park and Okavango Delta. Overall, the country has a huge variety of wildlife due to the diverse climate and vegetation and is one of the best countries to visit in Africa.
Zambia
Victoria Falls has been proclaimed as one of the 7 natural wonders of the world for having the largest mass of free-falling water. Because of the political dispute in Zimbabwe, tourists have shifted their focus towards Zambia that also borders the falls. 

The nearby town of Livingstone provides several affordable accommodation options for travelers. Aside from Victoria Falls, Zambia attracts tourists to its safari parks and nature reserves that are known for having some of the densest wildlife populations in Southern Africa.
Morocco
Blending in Mediterranean and Arabic cultures, this northern African country has a different vibe than the rest of Africa. Nestled between the Sahara Desert in the east and the Atlantic Ocean in the west, the country offers authentic attractions combining the desert, the ocean, and the cities. 

Morocco has the best cities in Africa to visit; Marrakesh, Fez and Casablanca are vibrant and chaotic, while small cities like Chefchaouen have eccentric architecture and crafts scene. Making her one of the best countries to visit in Africa.
#11-15 Best Countries to Visit in Africa
Ghana
Ghana is a country that was born from its ashes. It was under British rule for a long time as the Gold Coast, followed by years of military rule. Today, the gold resources made Ghana the economic power of West Africa. The colonial architecture is still prominent with iconic castles and forts. 

The country also has extensive ruins of the ancient Ashanti Kingdom, surrounded by rainforests, lakes, mountains, and sandy beaches. A tourist visa is required for most visitors and is valid for up to 90 days. iVisa can save you time and help you expedite your visa application process.
Kenya
Along with Tanzania's Serengeti, Masai Mara National Park in Kenya witnesses a mass animals congregating and migration of wildebeest, which makes it a phenomenal safari destination in East Africa. Yet, Masai Mara is only one of the 60 national parks in the country. 

Besides these parks, the wonders of Kenya range from pristine beaches on the Swahili Coast to historic forts and mosques in cities like Mombasa. Whether you are into history or nature, Kenya has it all in one package and is usually considered the best country in Africa.
Senegal
With a small but developing tourism industry, Senegal is one of the best-kept secrets of Africa. It is also home to a thought-provoking slave-trade history, which everyone should find out to learn from past mistakes. Goree Island was once renowned as a major slave-trade fort, although it is now an area full of museums and colonial remains. 

Besides the tragic history, Senegal is the heart of wildlife in West Africa with national parks that support ecotourism. These parks are home to rare mangrove and baobab trees, as well as endangered species like the West African lions.
Namibia
The sheer size of Namibia has much to be desired from the untamed wilderness and rich wildlife of this beautiful country. Unique attractions include large dunes, iconic salt pans like Sossusvlei and Etosha, desert-adapted wildlife, and the Fish River Canyon, which is the largest in Africa.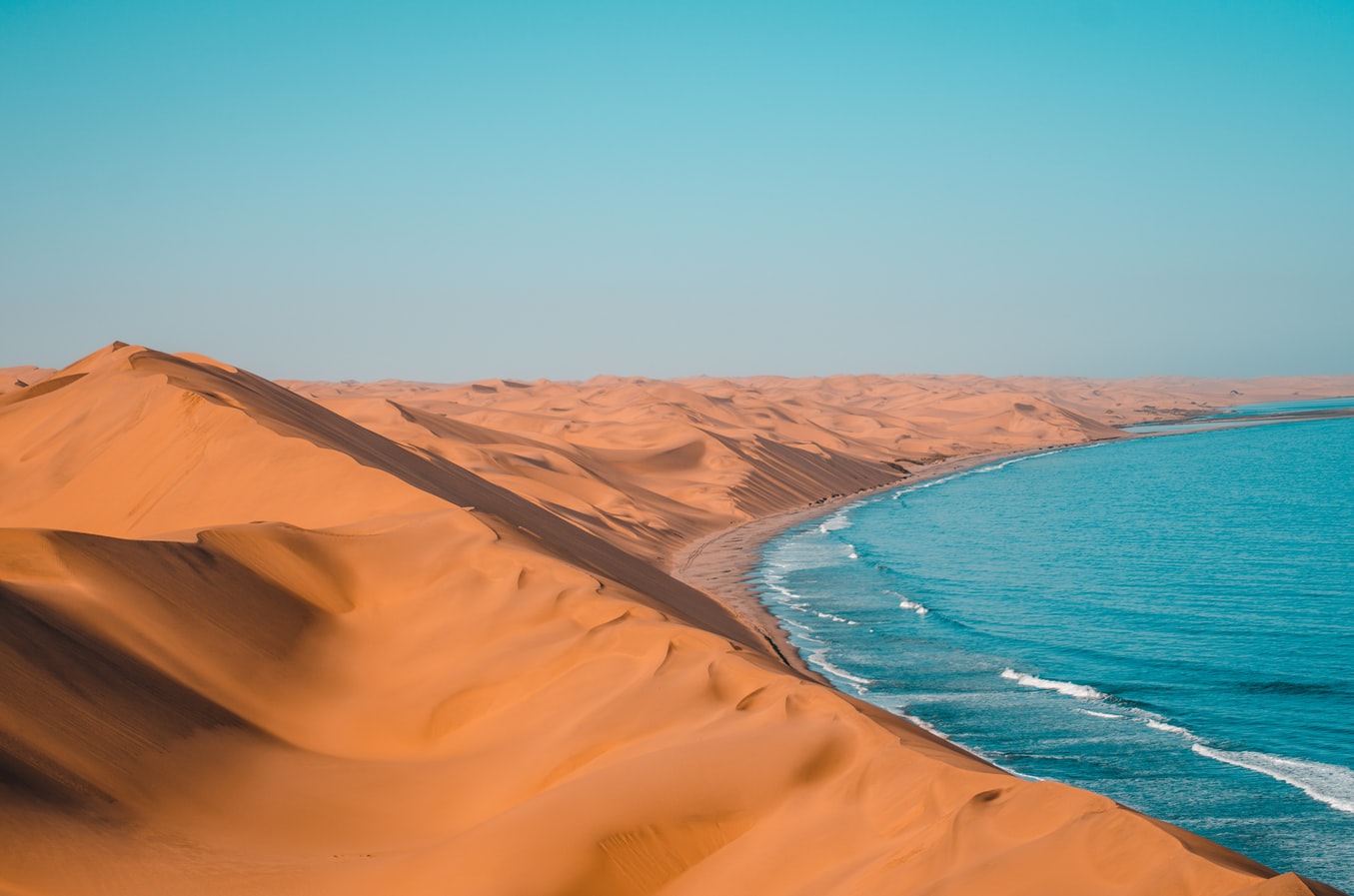 Although the small cities like Windhoek and Swakopmund might seem deprived of activities at first look, they have a surprisingly rich German colonial architecture. Namibia is one of the African countries to visit without a visa if you are a US or UK citizen.
Cape Verde
Cape Verde is a small archipelago in Northwest Africa. Thanks to Portuguese influence, vibrant beach towns, and volcanic landscapes, Cape Verde is considered the Brazil of Africa. The prominent ecotourism scene provides visitors with lots of hiking and water sports. 

The capital Sao Vicente hosts a carnival in February, which is nothing short of Brazil's Rio Carnival and it is the best time of year to travel to Africa since it is the cooler part of the year. Psst! Cape Verde is a foodie's paradise! 
Conclusion: The Best African Countries for Vacation
The best countries to visit in Africa are not limited to these 15; the continent is full of unexplored regions. In this article, we tried to highlight countries from every geographical region of Africa, offering a diverse selection of unique activities in Africa. 

You just might be consumed by wanderlust after your first adventure travel to our motherland. No matter which attraction appeals to you the most, visiting Africa is truly an eye-opening experience. Don't be put off by your fears (or what you see on tv) and start planning today!
The FAQ's for the Best Countries to Travel in Africa
What countries in Africa are safe to visit?
According to the 2019 Peace Index, the three most peaceful countries in Africa are Mauritius, Botswana, and Malawi. Using this information as a guide, these countries are safe to visit. For a comprehensive list of the safest countries in Africa read this guide the 15 safest African countries to visit.
What are the best African countries to visit?
The best African countries to visit depends on what you are expecting from your trip. For those interested in wildlife, the ideal destinations are Botswana, Zambia, Tanzania, Kenya, and South Africa. However, Tanzania, Mozambique, Mauritius in southeast Africa are renowned for marine life. West Africa is known for its distinct colonial architecture.
When is the best time to visit Africa?
Many countries in Africa are ideal to visit all-year-round; however, most of them experience distinct dry and mild winter months, followed by hot and rainy summers. June to September is often the best time to visit for wildlife viewing because animals tend to congregate around water sources, which makes them easier to spot.
Which African countries are not safe to visit?
Countries in Central and East Africa still struggle with civil wars and political disputes. Somali, South Sudan, Central African Republic, and Congo might not be safe to visit especially during political turmoil, ongoing violence and threats of terrorism.